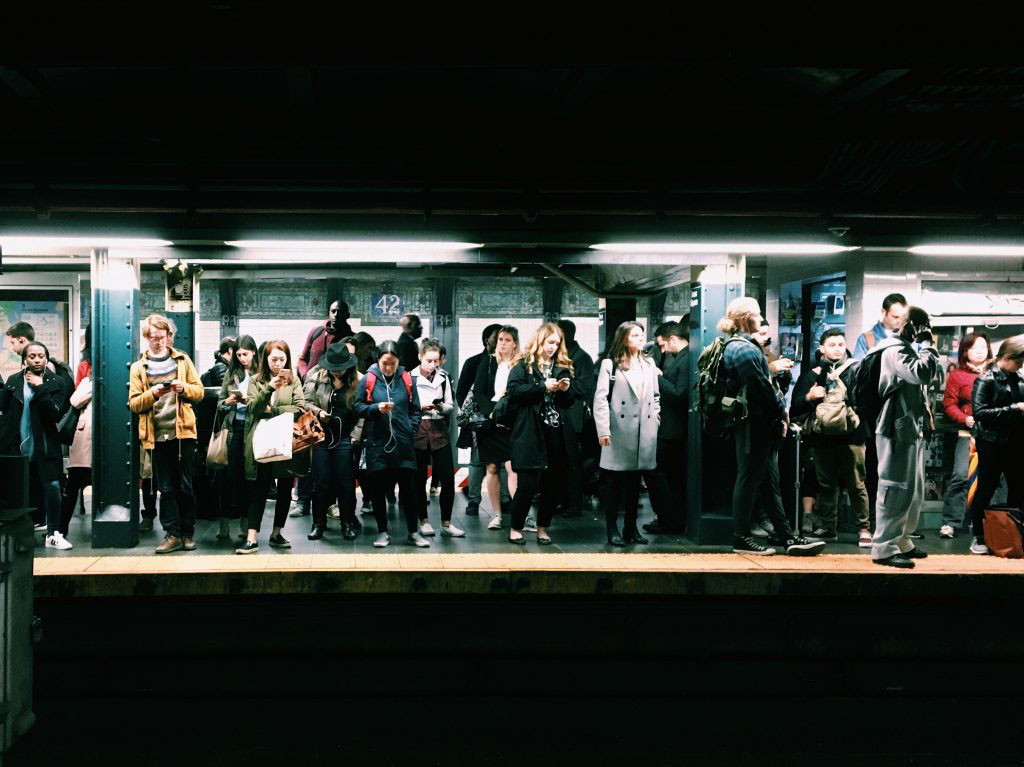 Affinity and Google Ads In-Market Audiences
Ever since its introduction in 2003, Google Ads (ex AdWords) has been an ever-changing landscape of new, industry-changing development in the world of marketing and advertising. One of the biggest developments was the introduction of Affinity Audiences and Google Ads In-Market Audiences which were unveiled on the platform in 2012. With the establishment of these new audience options, Google made it easier for companies to work with the upper levels of their sales funnel, drawing in more potential buyers and therefore optimizing ad spend. At least for those who know how to navigate these tools and to use them correctly.
What Are Affinity and In-Market Audiences
Affinity Audiences are often compared to television markets in that the audience is fairly broad and meant to be a top-of-funnel awareness tool. The main difference is that, with Affinity Audiences, you are able to dial in a much clearer picture of exactly what type of people you want your client's ad to be shown to. However, with television, there are certain stations that have a particular target audience, which advertisers can choose accordingly. Even still, that audience is vastly diverse and will include people from all over the map in terms of interests and location. A group of people can love Breaking Bad or Game of Thrones equally but only one third of them like Cheerios or are looking for a home in your client's area.
So with an Affinity Audience you are able to select a fairly broad and generalized yet slightly more focused market to begin the funnel and generate awareness for a client's brand or product. Custom Affinity Audiences are similar but you are able to dial in the audience a bit more by choosing specific websites, channels, interests and more.
Google Ads In-Market Audiences are the next level in the funnel. With In-Market Audiences you are able to dial in more closely to an audience that is already searching for what's being sold. Because of this, it is possible to make advertisements that are much more tailored to the type of people who would buy the service or product, increasing the likelihood of conversion. This tool takes advantage of Google's continuously gathered data to determine what individual people are in the market for, using details from search history, clicks and time spent on particular websites. This data is then processed, in which marketers are able to choose from select Google Ads In-Market Audiences that best apply to a particular service or product.
Why You Should Use Them
Taking advantage of such tools have several advantages, one of which is optimizing your ad spend and overall budget. When you use the sales funnel appropriately and run the most efficient ad types for Affinity Audiences and Google Ads In-Market Audiences, your cost per conversion is likely to be improved. In addition, the organization of these audience levels helps ensure the process of bringing awareness to outside customers and converting them into buyers – higher conversions.
Keeping up to date and learning to utilize such tools is an important part of executing your client's SEO and digital marketing efficiently and effectively.
List of All the Currently Available Affinity and Google Ads In-Market Audiences
To help understand and learn the current options available through Google Ads Audiences, here is a complete and comprehensive list:
Affinity Audiences
1.Banking & Finance
Avid Investors
2.Beauty & Wellness
Beauty Mavens

Frequently Visits Salons
3.Food & Dining
Coffee Shop Regulars

Cooking Enthusiasts

30 Minute Chefs
Aspiring Chefs

Fast Food Cravers
Foodies
Frequently Dines Out

Diners by Meal
Frequently Eats Breakfast Out
Frequently Eats Dinner Out
Frequently Eats Lunch Out
4.Home & Garden
Do-It-Yourselfers

Home Decor Enthusiasts
5.Lifestyles & Hobbies
Art & Theater Aficionados

Business Professionals

Family-Focused

Fashionistas

Frequently Attends Live Events

Green Living Enthusiasts

Nightlife Enthusiasts

Outdoor Enthusiasts

Pet Lovers

Cat Lovers
Dog Lovers

Shutterbugs
Thrill Seekers
6.Media & Entertainment
Book Lovers

Comics & Animation Fans

Gamers

Action Game Fans
Adventure & Strategy Game Fans
Casual & Social Gamers
Driving & Racing Game Fans
Hardcore Gamers
Roleplaying Game Fans
Shooter Game Fans
Sports Game Fans

Light TV Viewers
Movie Lovers

Action & Adventure Movie Fans
Comedy Movie Fans
Family Movie Fans
Horror Movie Fans
Romance & Drama Movie Fans
Sci-Fi & Fantasy Movie Fans
South Asian Film Fans

Music Lovers

Blues Fans

Classical Music Enthusiasts
Country Music Fans
Electronic Dance Music Fans
Folk & Traditional Music Enthusiasts
Indie & Alternative Rock Fans
Jazz Enthusiasts
Metalheads
Pop Music Fans
Rap & Hip Hop Fans
Rock Music Fans
Spanish-Language Music Fans
World Music Fans

TV Lovers

Documentary & Nonfiction TV Fans
Family Television Fans
Game, Reality & Talk Show Fans
Sci-Fi & Fantasy TV Fans
TV Comedy Fans
TV Drama Fans
7. News & Politics
Avid News Readers

Avid Business News Readers
Avid Local News Readers
Avid Political News Readers
Avid World News Readers
Entertainment News Enthusiasts
Men's Media Fans
Women's Media Fans

Shoppers

Bargain Hunters

Luxury Shoppers

Shopaholics

Shoppers by Store Type

Convenience Store Shoppers
Department Store Shoppers
Superstore Shoppers

Value Shoppers
8. Sports & Fitness
Health & Fitness Buffs

Sports Fans

American Football Fans

Baseball Fans
Basketball Fans
Boating & Sailing Enthusiasts
Cycling Enthusiasts
Fight & Wrestling Fans
Golf Enthusiasts
Hockey Fans
Motorsports Enthusiasts
Racquetball Enthusiasts
Running Enthusiasts
Skiing Enthusiasts
Soccer Fans
Swimming Enthusiasts
Tennis Enthusiasts
Water Sports Enthusiasts
Winter Sports Enthusiasts
9. Technology
Mobile Enthusiasts

Social Media Enthusiasts

Technophiles
10. Travel
Business Travelers

Travel Buffs

Beachbound Travelers
Family Vacationers
Luxury Travelers
Snowbound Travelers
11. Vehicles & Transportation
Auto Enthusiasts

Motorcycle Enthusiasts
Performance & Luxury Vehicle Enthusiasts
Truck & SUV Enthusiasts
In-Market Audiences
Apparel & Accessories

Activewear

Costumes

Eyewear

Sunglasses

Formal Wear

Bridal Wear

Suits & Business Attire

Handbags
Jewelry & Watches

Fine Jewelry

Watches

Wedding & Engagement Rings

Lingerie
Luggage

Men's Apparel


Outerwear

Shoes

Swimwear

Wallets, Briefcases & Leather Goods
Women's Apparel


Outerwear

Shoes

Swimwear

Wallets, Purses & Handbags
Autos & Vehicles

Auto Parts & Accessories

Auto Exterior Parts & Accessories

Auto Interior Parts & Accessories

Automotive Electronic Components

Car Batteries
Car Brakes
Engine & Transmission
High Performance & Aftermarket Auto Parts
Wheels & Tires
Auto Repair & Maintenance

Brake Service & Repair

Collision & Auto Body Repair

Glass Repair & Replacement

Oil Changes

Transmission Repair

Motor Vehicles

Motor Vehicles (New)

Motor Vehicles (Used)

Motor Vehicles by Brand

Acura

Alfa Romeo

Audi

BMW

Buick

Cadillac

Chevrolet

Chrysler

Citroën

Dodge

Fiat

Ford

GMC

Honda

Hyundai

Infiniti

Isuzu

Jaguar

Jeep

Kia

Land Rover

Lexus

Lincoln

Maserati

Mazda

Mercedes-Benz

Mini

Mitsubishi

Nissan

Peugeot

Porsche

Ram Trucks

Renault

SEAT

Scion

Subaru

Suzuki

Tesla Motors

Toyota

Vauxhall-Opel

Volkswagen

Volvo

Motor Vehicles by Type

Classic Vehicles

Compact Cars

Compact Cars (New)

Compact Cars (Used)

Convertibles

Convertibles (New)

Convertibles (Used)

Coupes

Coupes (New)

Coupes (Used)

Crossovers

Crossovers (New)

Crossovers (Used)

Diesel Vehicles

Diesel Vehicles (New)

Diesel Vehicles (Used)

Hatchbacks

Hatchbacks (New)

Hatchbacks (Used)

Hybrid & Alternative Vehicles

Hybrid & Alternative Vehicles (New)

Hybrid & Alternative Vehicles (Used)

Luxury Vehicles

Luxury Vehicles (New)

Luxury Vehicles (Used)

Microcars & Subcompacts

Microcars & Subcompacts (New)

Microcars & Subcompacts (Used)

Motorcycles

Motorcycles (New)

Motorcycles (Used)

Off-Road Vehicles

Off-Road Vehicles (New)

Off-Road Vehicles (Used)

Pickup Trucks

Pickup Trucks (New)

Pickup Trucks (Used)

SUVs

SUVs (New)

SUVs (Used)

Scooters & Mopeds

Scooters & Mopeds (New)

Scooters & Mopeds (Used)

Sedans

Sedans (New)

Sedans (Used)

Sports Cars

Sports Cars (New)

Sports Cars (Used)

Station Wagons

Station Wagons (New)

Station Wagons (Used)

Vans & Minivans

Vans & Minivans (New)

Vans & Minivans (Used)

Vehicles (Other)

Bicycles & Accessories
Boats & Watercraft
Campers & RVs
Commercial Vehicles

Baby & Children's Products

Baby & Children's Apparel
Baby & Toddler Apparel
Children's Apparel
Child Car Seats
Childcare & Education

Childcare
Early Childhood Education

Diapers & Baby Hygiene Products
Infant & Toddler Feeding

Infant Feeding Supplies
Toddler Meals

Strollers & Baby Carriages
Toys & Games

Beauty Products & Services


Bath & Body Products
Face Care Products
Hair Care Products
Makeup & Cosmetics
Perfumes & Fragrances
Spas & Beauty Services
Tanning & Sun Care Products

Business Services


Advertising & Marketing Services
SEO & SEM Services
Business Financial Services
Business Printing & Document Services
Business Technology
Enterprise Software
CRM Solutions
Collaboration & Conferencing Tools
ERP Solutions
Helpdesk & Customer Support Solutions
Network Systems & Services
Hosted Data & Cloud Storage
Network & Enterprise Security
Network Equipment & Virtualization
Network Management
Web Services

Domain Registration
Web Design & Development
Web Hosting

Corporate Event Planning

Office Supplies


Office Furniture
Payment Processing & Merchant Services

Payroll Services
Staffing & Recruitment Services

Computers & Peripherals
Computer Accessories & Components

Computer Monitors
Memory & Storage

Computers

Desktop Computers

Laptops & Notebooks
Tablets & Ultraportable Devices
Printers, Scanners & Faxes
Consumer Electronics

Audio


Headphones & Headsets
Pro Musician & DJ Equipment
Speakers
Stereo Systems

Camcorders


Cameras
Camera Lenses
Digital SLRs

Game Consoles


Nintendo Consoles
Sony PlayStation
Xbox

Home Theater Systems


Mobile Phone Accessories
Mobile Phones
Televisions

Education


Foreign Language Study
Post-Secondary Education
Arts & Design Education
Business Education
Cosmetology Education & Training
Technology Education
Primary & Secondary Schools (K-12)
Study Abroad Programs
Test Preparation & Tutoring

Employment


Accounting & Finance Jobs
Career Consulting Services
Clerical & Administrative Jobs
Education Jobs
Executive & Management Jobs
Government & Public Sector Jobs
Health & Medical Jobs
IT & Technical Jobs
Internships
Legal Jobs
Resumes & Portfolios
Retail Jobs
Sales & Marketing Jobs
Temporary & Seasonal Jobs

Event Tickets


Concert & Music Festival Tickets
Performing Arts Tickets
Broadway & Theater Tickets
Sports Tickets

American Football Tickets
Baseball Tickets
Basketball Tickets
Hockey Tickets
Soccer Tickets

Financial Services


Banking Services
Debit & Checking Services
Savings Accounts
Credit & Lending
Auto Loans
Business Loans
Credit Cards
Credit Reports & Monitoring Services
Mortgage
Home Equity Loans
Home Purchase Loans
Mortgage Refinancing
Personal Loans
Student Loans
Financial Planning
Estate Planning
Retirement Planning

Insurance


Auto Insurance
Health Insurance
Home Insurance
Life Insurance
Travel Insurance
Investment Services
Tax Services

Gifts & Occasions


Flowers
Gift Baskets
Holiday & Seasonal Items

Christmas Items & Decor
Halloween Items & Decor
Valentine's Day Items & Decor

Party Supplies & Planning

Event Planning Services
Party Supplies
Personalized Gifts
Photo & Video Services

Event Photographers & Studios
Photo Printing Services

Wedding Planning

Home & Garden


Home & Garden Services
Architectural Services
Carpet Installation
Door & Window Installation
Electrician Services
Flooring Services
General Contracting & Remodeling Services
Home Cleaning Services
Home Inspection Services
Interior Design & Decorating Services
Landscape Design
Locksmith Services
Painting Services
Pest Control Services
Plumbing Services
Roofing Services
Home Appliances

Cooking Ranges & Stoves
Dishwashers
Microwaves
Refrigerators

Small Appliances

Coffee & Espresso Makers
Juicers & Blenders
Mixers
Vacuums
Washers & Dryers

Home Decor
Bedding
Curtains & Window Treatments
Fireplaces
Lights & Fixtures
Rugs & Carpets
Home Furnishings
Bedroom

Beds & Bed Frames
Mattresses

Home Office
Home Storage & Shelving
Kitchen & Dining Room
Living Room
Nursery
Home Improvement
Flooring
Kitchen & Bathroom Cabinets
Kitchen & Bathroom Counters
Paint
Plumbing Fixtures
Tools
Home Security
Outdoor Items

BBQs & Grills
Garden & Outdoor Furniture
Lawn Mowers
Pools & Spas

Real Estate


Commercial Properties
Commercial Properties (For Rent)
Commercial Properties (For Sale)
Moving & Relocation
Residential Properties
Residential Properties (For Rent)
Apartments (For Rent)
Houses (For Rent)
Residential Properties (For Sale)
Apartments (For Sale)
New Apartments (For Sale)
Pre-owned Apartments (For Sale)
Houses (For Sale)
New Houses (For Sale)
Pre-owned Houses (For Sale)

Software


Antivirus & Security Software
Audio & Music Software
Business & Productivity Software
Design Software
Drawing & Animation Software
Photo Software
Tax & Accounting Software
Video Software
Sports & Fitness
Fitness Products & Services

Exercise Equipment


Fitness Classes & Personal Training Services
Gyms & Athletic Clubs
Outdoor Recreational Equipment

Camping & Hiking Equipment


Fishing Equipment
Sporting Goods
Golf Equipment
Winter Sports Equipment & Accessories

Telecom


Cable & Satellite TV Providers
Internet Service Providers
Mobile Phone Service Providers

Travel


Air Travel
Air Travel by Class

Business & First Class
Economy Class

Bus & Rail Travel
Car Rental

Economy, Compact & Mid-size Car Rental
Full-size & Standard Car Rental
Luxury, Convertible & Specialty Car Rental
Minivan & SUV Rental

Cruises
Hotels & Accommodations
Hotels by Star Rating

1 & 2 Star Hotels
3 Star Hotels
4 Star Hotels
5 Star Hotels

Vacation Rentals
Sightseeing Tours & Tourist Attractions
Trips by Destination

Trips to {city name}
Trips to {country name}
Trips to {region name}

Vacation Package

[et_bloom_inline optin_id="optin_0″]