In 2018, Google announced machine learning and automation initiatives at their annual Google Marketing Live. They presented studies of nearly 90% of purchases still happening offline. Moreover, 80% of Americans are shopping at any given time within a 48-hour period (1). Naturally, "local searches for location targeting are increasing by 130% each year" (2). With a staggering increase of, and different variations of, "near me" searches, retail took the spotlight in getting automation and machine learning to introduce the Local Campaign.
What is it?
The Local Campaign is Google Ad's first campaign that focuses on brick-and-mortar stores. The automated ad type combines Google Ads with your GMB (Google My Business) to boost your business listing and drive traffic to your physical store. Google uses a restaurant owner striving to attract diners to their restaurant as an example of a business owner using the local campaign – It is specifically designed to drive foot traffic.

How does it work?
This campaign is designed for those with offline goals and is very low maintenance. Much of the legwork is done during setup where you must provide your store location, campaign budget, ad text, images, and video. Then, automation and machine learning runs the campaign as it automatically optimizes bids, ad placements and ad combinations to advertise across the Google platform. 


Setting up the campaign
To set up the local campaign, you must have met these minimum requirements:
Your Google My Business is linked to an active Google Ads account.
Your GMB profile needs to be up to date and complete.
Have multiple physical locations within an eligible country.
Each of these locations must have a GMB profile.
Location extensions are enabled on the associated Google Ads account.
Have enough historical data collected on the back end to associate to viewable impressions and clicks.
Receive thousands of viewable impressions and ad clicks.
Have at least 90% of the linked locations in Google Ads be verified in GMB.
Open the Google Ads account in which you would like to set up the Local Campaign. Hit the blue button with the "+" icon to create a new campaign. Then, select "Local store visit and promotions".

In the next panel, you are prompted to select one of two ways to sync your store information to the campaign; Google My Business or Affiliate Locations. The Affiliate Locations option is for manufacturers. This is where you can select your stores and choose existing location groups. Location targeting will be generated based on the addresses of the stores. When you select the GMB option, you can choose and select locations in the account for the campaign. You can either select "Use all locations in your linked Google My Business account" or use location groups.
Location Groups
Location groups are pre-set collection of physical locations of your business. This will allow you to manage locations on the campaign easily to apply certain ads/promotions to a specific set of locations. Location groups are an easy way to organize and categorize multiple locations, and once these groups are created, they are saved for future use and can be applied to as many campaigns. Hit continue to proceed with setup. This is where you will name the campaign and create ads by filling out the text assets.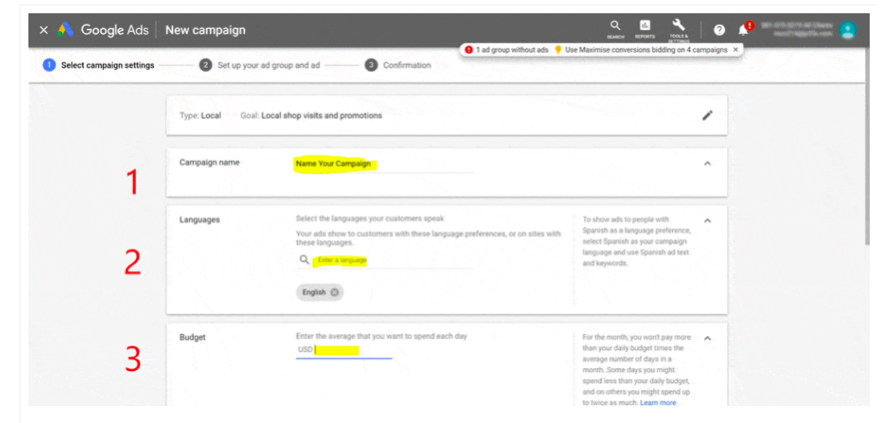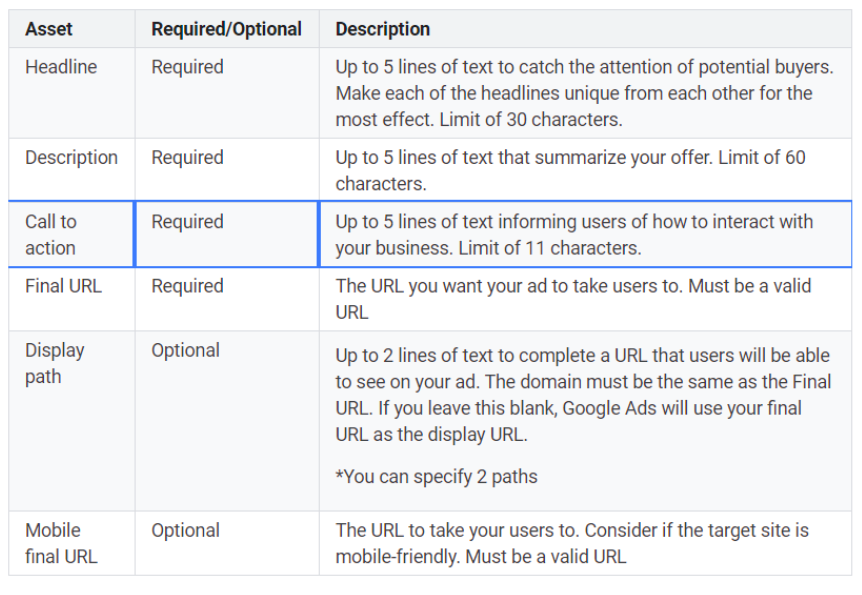 Once this is done, click images and logo where you will be prompted to provide the collateral for your ads (png or jpg) including a 10 second long video clip (provide the YouTube URL).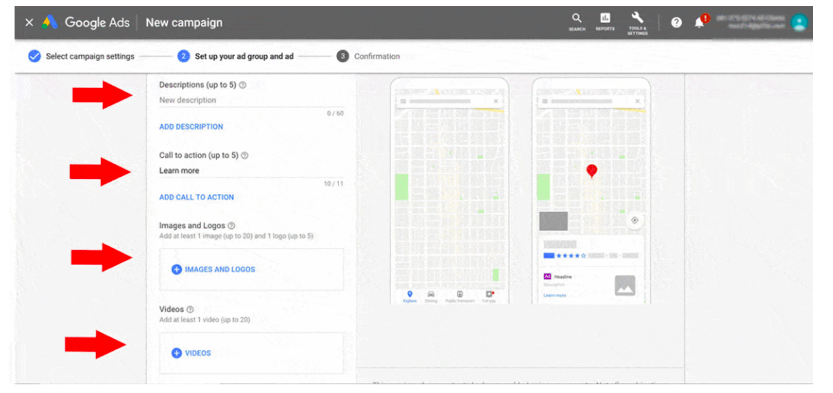 Next, select the languages to target, enter the daily budget – The bidding is set to "Maximize Conversion Value", the default bidding strategy. This will automatically maximize the number of store visits within your daily budget. Once all the above have been filled out, click continue and your Local Campaign is all set to go. You can use the preview feature to see how your ads appear across different channels. The campaign will push your ads on Google maps and local results on Google Search when customers search for your services or businesses offering similar products/ services in the area. The local campaign will also show your ads on YouTube as a TrueView ad, an in-stream video as well as Google's Display network. For the initial launch, it is recommended to have the campaign run for a minimum of 30 days to target 10 specific locations. The campaign will then feature your products and services along with any promotions in the targeted areas.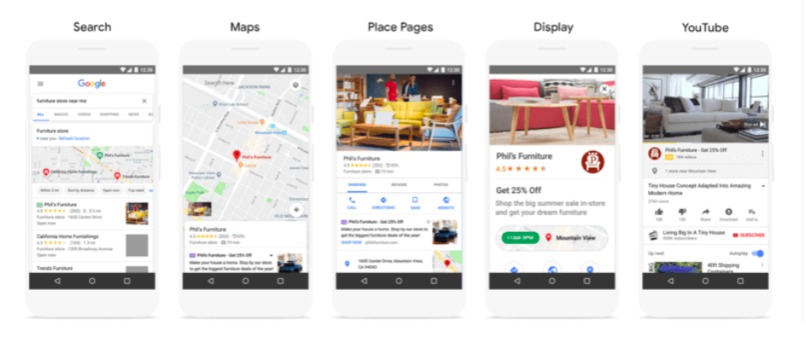 Overall
The Local Campaign will be a common tool among store owners as "near me" searches continue to grow. Its automation and machine-learning features make it easy to manage as it allows great exposure of all locations of the store across multiple channels under one campaign. Just set up and let the Local campaign do all the work.