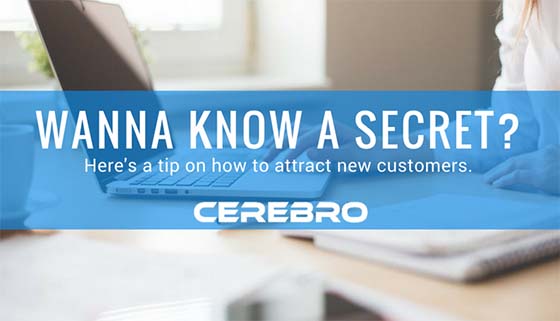 Here's a secret: Google My Business is one of the most important pages you should maintain to attract new customers – and I'd be happy to elaborate.
What Is Google My Business?
Google My Business is owned and powered by Google – that fact alone should be enough for you to realize its importance for your SEO strategy, but I can give you a few reasons more. Google My Business serves a similar purpose to business listings, much like Yellow Pages or Yelp, but has the added benefit of being linked directly to the tech giant's search engine, which means you are able to include your company listing in searches, maps, and more without needing to do any extra work to your website or SEO strategy. It's essentially the most comprehensive and accessible business directory ever developed, and we suggest you create yours now. Why You Need a 100% Completed Profile Once you have a Google My Business page, it's crucial that the business info bar at the top of the page is at 100%. From business name, to hours, to category (be extra specific on this!), make sure you fill it all out completely and accurately because it's best not to let Google enter incorrect information for you. Also, make it a point to make sure that your listing is verified, this allows Google to know that the data you entered is highly likely to be accurate. Bottomline is, Google is more likely to show verified listings with more accurate information in local rankings.
Google My Business + Google AdWords
With regards to an AdWords campaign, you can also show business locations in your ads by using location extensions. Location extensions display your business name, address, and phone number with your ad to help you connect with potential customers and eliminate possible barriers to engagement.
What's New with Google My Business
Google My Business has been around for quite awhile, and there are new updates and features you'd want to check out! It now allows you to… Create a free mobile-optimized website Post timely updates on your products and services Download bulk insights for your listing Add links to specific actions like online orders or reservations Take advantage of expanded location attributes like wheelchair access and free WiFi.
Google Posts!
One of the most exciting, though, is Google Posts. Posts allow you to curate the type of information included in your search engine results page (SERP) sidebar beyond location, store hours and so on. Businesses can take advantage of this platform to promote the latest sales and offers directly from Google's search results. GMB also recently added chat capabilities that allow customers to communicate with businesses in real time straight from the SERP. That level of responsiveness is undeniably good for your business and brand image.
What's Your Decision?
Google My Business continues to show a lot of promise for businesses looking to convert online visitors into brick-and-mortar customers. With the countless profound benefits and these amazing new features, all the more reason to have a Google My Business page for your business, don't you think? If you want to hop aboard the Google My Business train and need help setting up your profile and local presence, don't hesitate to reach out to us!