When you create an ad on Facebook for the first time, you are also creating and opening an advertising account. After you open an advertising account, you are also given the access to grant permission to people to manage your ads as well. Advertising accounts have three different kinds of admin permissions available. When you give someone permission to access your ad account, you are able to assign what they can do or see by delegating roles to them.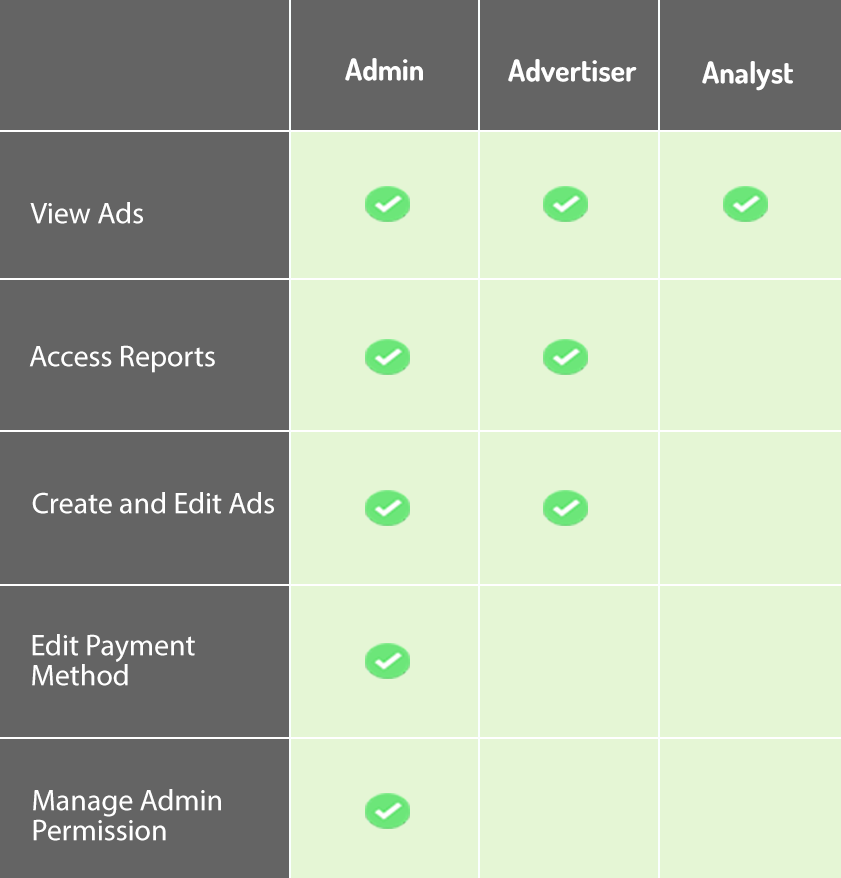 Admin
The admin has the most authority and access to the ad account. This role is able to create, view, and edit ads, access reports, edit the payment method and manage admin permissions.
Advertiser
The advertiser role has all the access of the admin with the exception of editing the payment method and managing admin permissions.
Analyst
The Analyst is exclusively allowed to view ads and access the reports of an organization's Facebook Page. For information on how to assign roles to a Facebook Business Page, see this
article.