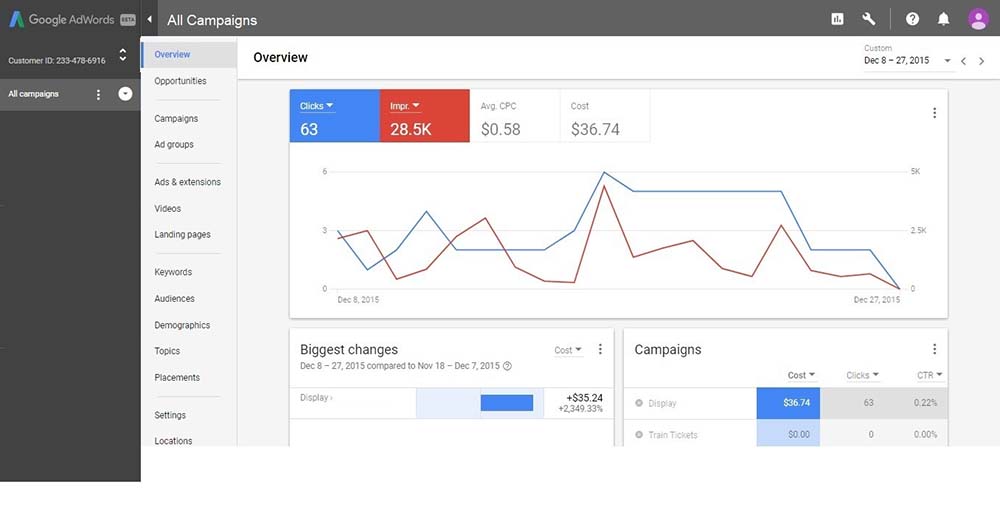 It has already been 8 years since the last redesign of the AdWords experience. Since then, marketing has changed dramatically – people today watch more videos and visit more sites and apps than ever before, and users demand real-time results now more than ever.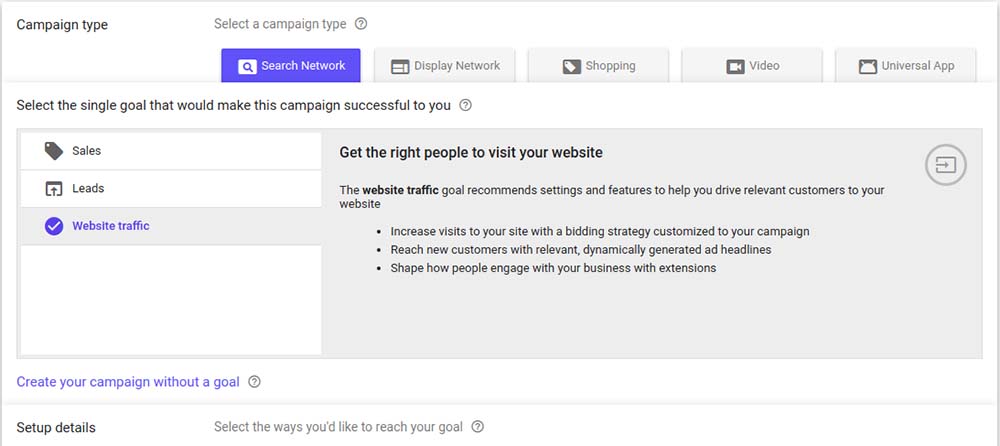 Google's attempt in the new AdWords experience is to introduce a faster, easier to use, and more intuitive AdWords that is more focused on helping you reach your business goals. It allows you to create and improve campaigns based on your unique marketing objectives. Now, the data you care about is made available at your fingertips and the tools you use to complete tasks are easy yet powerful. This all comes together in the new experience in many ways. Here is a little sneak peak of the newest changes: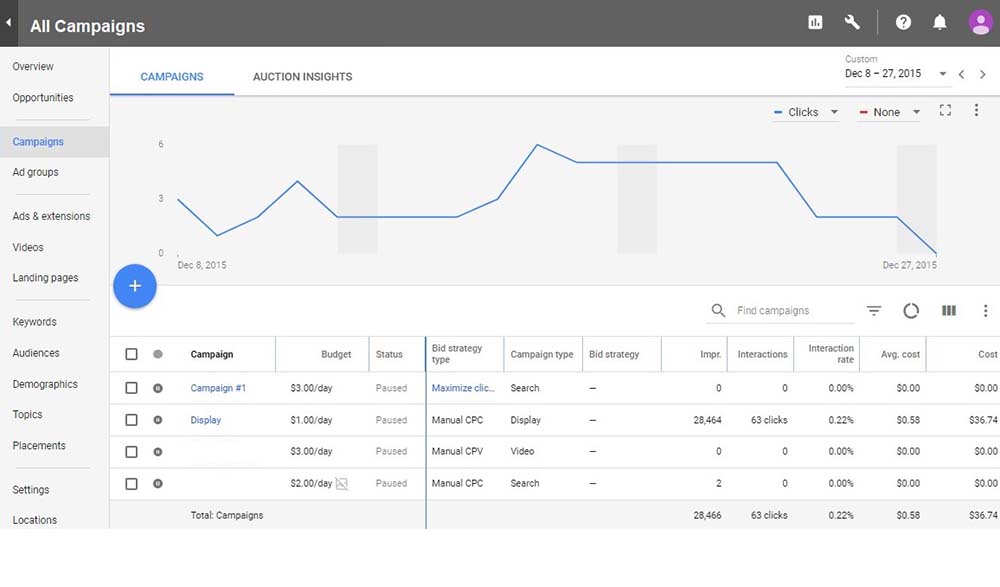 Save Time and Get More Done – Faster
Google has now streamlined core functionalities. You are given faster access to your most commonly used features and the consistent navigation helps you find what you need easily and lets you focus on what matters most. An easy access to key insights about your customers are made available, like visualizations of the days and hours they are most engaged with your business, to help you take immediate action to generate better results.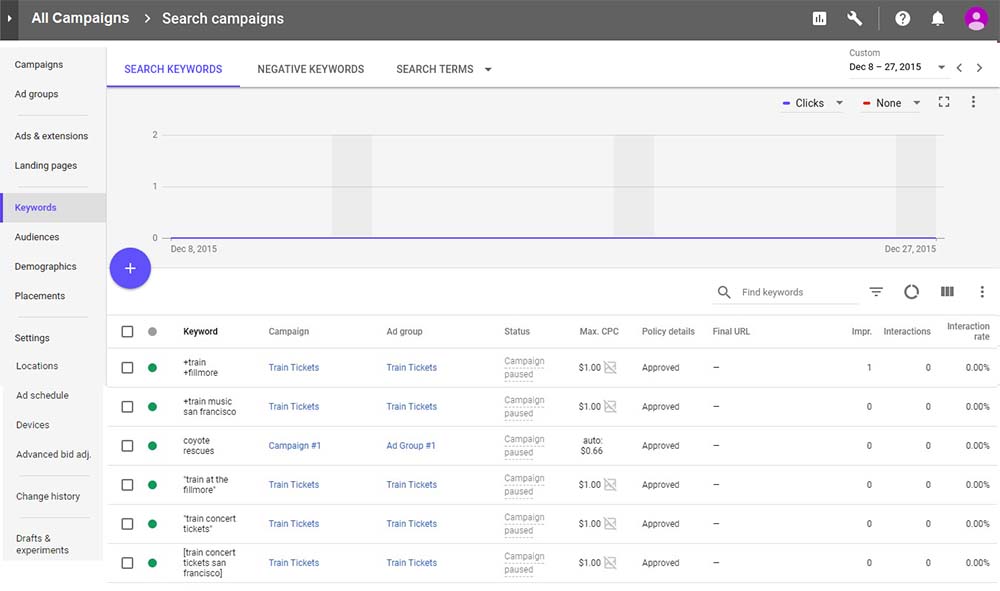 Innovative Features
Whether it's driving more targeted traffic to your business or improving your customer experience, you need tools that will allow you to reach your unique business goals. With the new AdWords experience, you are able to identify what matters in a snap with new and dynamic insights that can highlight if your campaign track deviates from your previous performance. Advanced Bid Adjustments is made available to help you generate more calls without having to pay more for a standard click. Promotion Extensions allows you to influence a shopper's decision of what to buy and where to buy it and make your promotions stand out so potential customers can spot great deals and drive new sales for your business. The new experience also provides users a helpful guide to different keyboard shortcuts that can be used to quickly navigate the account and make work done faster and can simply access it by typing the question mark symbol on the keyboard.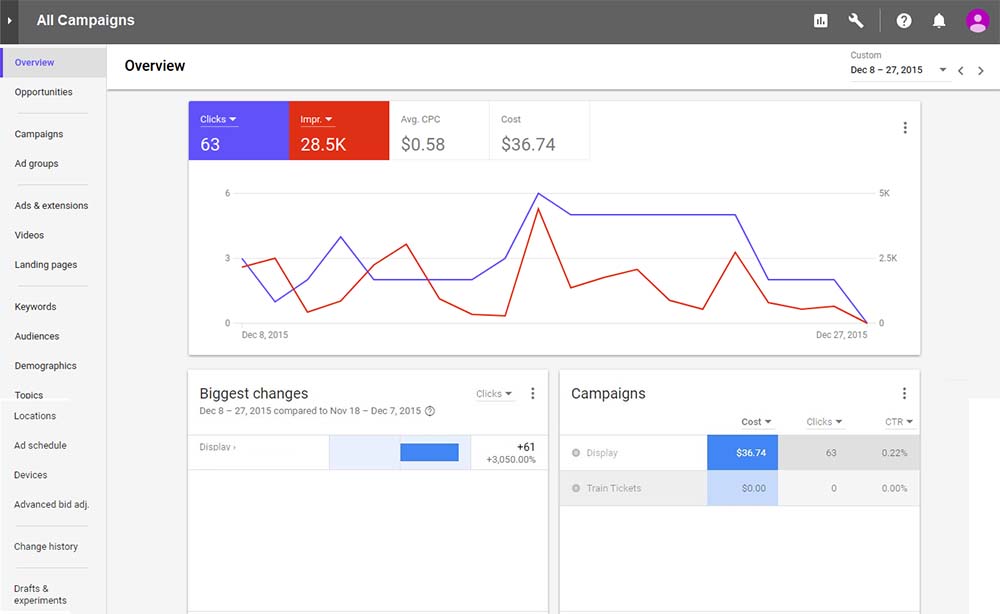 Gain Actionable Insights with New Reporting Tools
AdWords spared no effort in improving data visualization in their latest interface. The overview page curates and highlight changes in key metrics and enables you to see relevant insights about your account with visualizations that help you take action. These data visualizations will help you save time when uncovering trends – allowing you to spend less time analyzing data and more time working on strategy.
Get Started with the New Adwords Experience
In addition to a clutter-free design and convenient navigation, pages will load 20% faster to enable you to get your AdWords tasks done in the least amount of time. The great news is, starting October 11, 2017, this will be available to all advertisers. We have noticed even more subtle changes, far too many to outline in one blog post, and the new experience is sleek, with a comfortable feel and approachable sophistication, apparent throughout this new design and we are extremely excited to see how this progresses over the next months or year. By leveraging these features you can get insights from the data faster and will help smart marketers like yourself get more value out of your digital marketing campaigns. If you have any questions or if you need help tackling the new AdWords experience, don't hesitate to reach out to us!