If you run a business with any sort of online presence, we'd recommend using Google AdWords and having a skilled pay per click firm (preferably us, of course!) handle the management of it , so as to get the best possible results for your investment.
Getting started with with Google's PPC (Pay Per Click) platform is as simple as going to AdWords and entering your email address. Setting up your account so that someone else can manage it for you, however, isn't quite so straight forward. Which brings to the subject matter of this post: showing you how to grant someone access to your AdWords account.
Step 1 : Sign in to AdWords and click on the gears icon in the top right of the screen. From the dropdown list, select the option for Account settings.

Step 2 : From the next screen click on Account access from the left sidebar.

Pending Invitations – See a list of the the invitations you've sent to third-party users and the status of the invitations.
Users with Account Access – Here you can see which users, outside of the person who created the account, currently have access. If you're new to a company, you might not know who all has access, and over time many advertisers grant access and forget to go back and clean up who does and doesn't have the ability to get into the account, so this screen can be a helpful reminder.
Client Managers – If you're not sure if your company has granted access to a client manager you can see whether one has been granted access here. Until recently you could only link two MCC accounts to your AdWords account: one UI & API (typically an agency) and one API-only (typically used for software), but now you can link up to five MCC accounts, so removing client managers is less frequently an issue.
Step 3 : Inviting Other Users to Access Your AdWords Account
Click on the red
+User
button .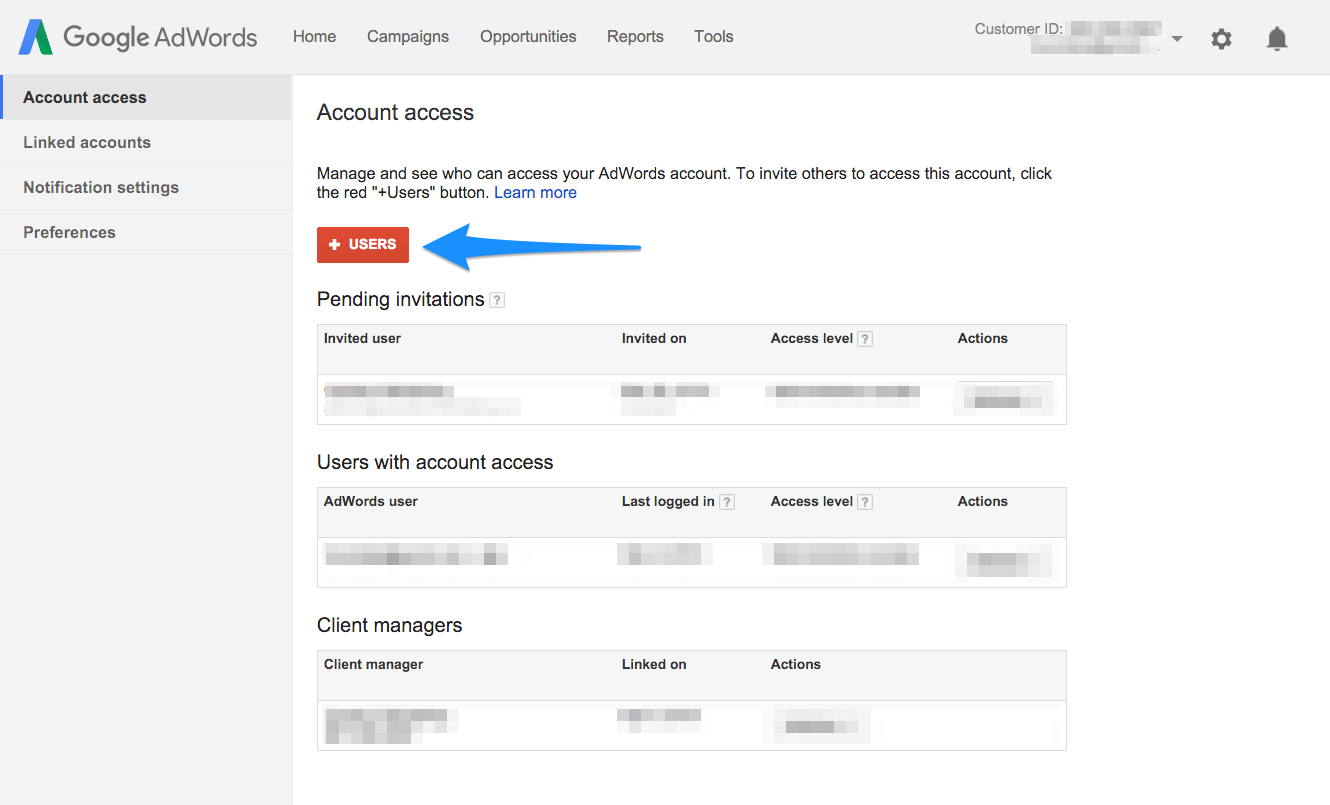 Step 4 : In the "Invite others to access this account" box, enter the email address and name (optional) of the person you wish to invite to join your AdWords account.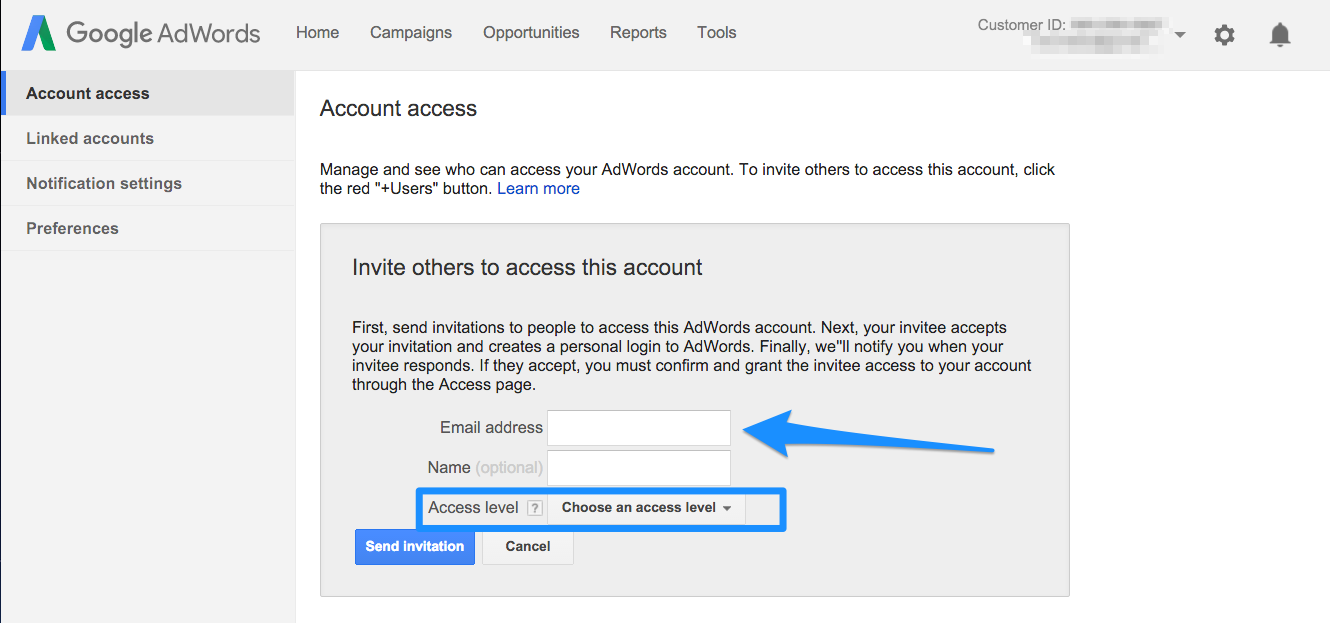 From there you designate the name and email address you want to grant access to, and decide on an access level. There are different levels of account access. Here is a breakdown of what users can do at each level of access:
Administrative access – permission to access all areas of the account
Standard access – permission to make changes to the account and give additional users email only access
Read-only access – permission to view campaigns and read reports
Email only access – permission to receive account updates via email

When you've completed the necessary fields, click on Send invitation. The user will then appear in the Pending invitations box.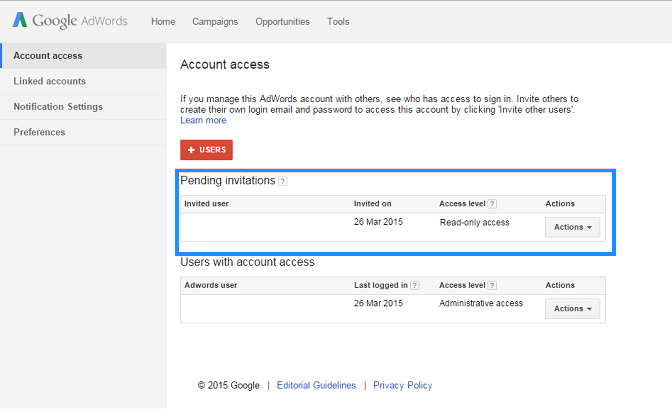 Upon receiving the invitation, new users are required to complete several questions about the account set-up. Their successful completion of these questions will allow you to select Grant access from below Actions in Pending invitations.
Click on OK to confirm access and you're good to go. You now have all the help you need to manage your AdWords account successfully.